It's Read an Ebook Week! To celebrate the upcoming release of Masque of the Vampire, ALL the Amaranthine books have special discount so you can get caught up before April first!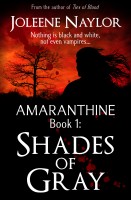 Book 1: Not suitable for tweens. Hunted by a coven of vampires, Katelina has only one person she can trust: Jorick. But when her knight in shining armor turns out to be one of the monsters she has to examine her perceptions of good and evil to survive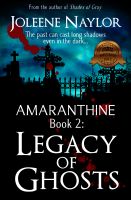 Book 2:After the events of Shades of Gray, Katelina and Jorick seek peace but it's hard to come by. Kateesha plans to fight the same battle as Jorick's fledgling, but a common enemy isn't enough to overcome past betrayals. Drawn into a deathly conflict, Jorick and Katelina must learn to overcome old regrets, or risk loosing their future to the ghosts of their past.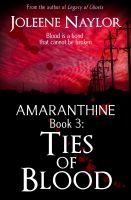 Book 3:It's time for Katelina to face the consequences. On a trip home they meet Verchiel, a too friendly vampire, then the police arrest Jorick. They barely get away when Katelina is taken to face Malick, the head of The Guild. Will Jorick get there in time? Who is the terrifying vampire she saw in the woods, and why won't Verchiel go away?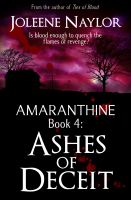 Book 4: Katelina and Jorick should be going to the tropics. Instead, they're rescuing a captured vampire. Who kidnapped him and why? The truth isn't easy to find. As Oren's attack on the Guild draws closer, Jorick and Katelina are led back to the Citadel where the ancient master Malick reigns. When the flames of war ignite, can they rise from the ashes, or will they be consumed?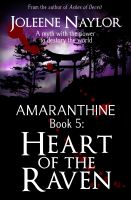 Book 5:The fifth installment of the Amaranthine series sees Jorick and Katelina draw closer as they surround themselves with their own miniature army to outwit the machinations of the ancient master. Katelina grows stronger and learns to stand on her own because there's no room for the fainthearted in a world where darkness is eternal and the night tastes like blood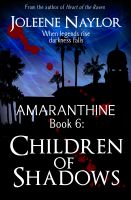 Book 6: An extinct cult resurfaces to wage war on the vampire guilds, leaving destruction in their path. Katelina and Jorick are trapped in Munich's stronghold, with Ume, a vampiress who claims to know Verchiel and offers the help of her secret organization. But, can they trust Ume and her friends? Why have the Children of Shadows reappeared? Is it really a former ally that leads them, or a look alike?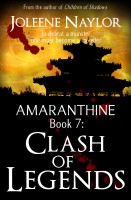 Book 7: Katelina wakes in Samael's domain without Jorick. Her vampire lover gathers an army to save her, but Malick interferes. When he leaves Katelina broken and bleeding, it's the final straw. Jorick plans the ultimate taboo: to kill his master. Will he succeed or will he and Katelina be crushed in a greater war?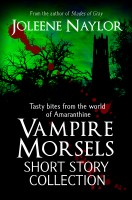 Short Story Collection: An illustrated collection of seventeen short stories, each about a different character from the Amaranthine universe. Includes: Velnya, Troy, Sarah, Nirel, Michael, Kateesha, Kariss, Jesslynn, Herrick, Elsa, Claudius, Bethina, Benjamin, Ashton, Arowenia, Alexander and Adam.
These prices are ONLY good at Smashwords, and (Except the ALWAYS FREE items) are only good if you use the coupon code at checkout. While you're at Smashwords, check out the other amazing Read an eBook Week deals!