I've been tagged by the spook-tacular Rami Ungar to do the ten day book challenge – Blog Style!
Anyway, so the rules are simple:
Thank whoever nominated you with big, bold print. If they have a blog, link to the post where you got tagged there.
Explain the rules.
Post the cover of a book that was influential on you or that you love dearly.
Explain why
Tag someone else to do the challenge, and let them know they've been tagged.
Day three I'm doing a single book!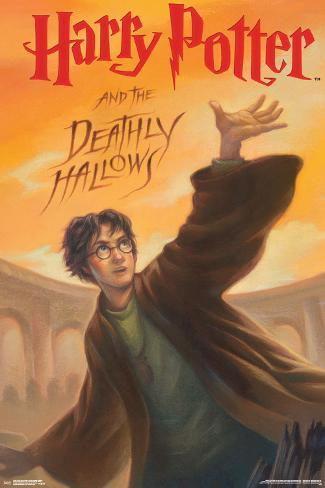 I could have done the whole series, though it wasn't the whole series itself that influenced me, rather the fan community. Thanks to a Harry Potter fan group I joined (on Yahoo groups. Ha ha! Those were the days!) I met tons of amazing people, and started writing again (including my Amaranthine Universe) but, as far as the individual books themselves, the seventh one influenced my writing in so far as showing me what not to do. In an earlier draft I had done the same kind of thing JK did – killed major characters offscreen and just revealed their dead bodies – but after reading it there, and seeing how unhappy that made me and my fellow fans, I realized we need to see the death of major characters, and if we can't see it, then leave them for later. I also learned that the major characters really need to die for something. I get that senseless death is more realistic (and like JK I had it in an earlier version) but again, after the dissatisfaction I and my friends felt over some of them, I did more editing so that the deaths of major characters served a purpose (those nobodies are the ones you toss in just to up the body count). You also really need to hate the bad guy when they die so that you feel a sense of satisfaction. If they haven't done anything really bad, you're not going to care (again, it needs a purpose).
I guess you could say, though, that the overall series did teach me one thing, I learned how much people like a deep, complicated, immersive world. That was what a lot of people admitted to liking – not necessarily the writing style, or even the stories themselves, but the universe and the characters, which really hammered home important it is to craft those well.
And today I am tagging another amazing author, Roger Lawrence.